1.  I signed up for a 3 month meal email service.. For just $7!  If you're interested, click here.. 
2.  I always mention how I love tutorials…  I'd never been sure how to do a fishtail braid.  Not any longer, thanks to this site! (it's okay if you're not quite as excited as I am about the braid.. but, you just may find something else fun to learn on there..hehe)
3.  One of my girlfriends mentioned a great idea.. Emailing our weekly menus to one another for new ideas for dinner.  If you'd like to join us, shoot me an email!
4.  We have a crawler on our hands!  Well, an army crawler/scooter that is.  In this last week Rowen has decided it's time to sit up unassisted, as well as do the new crawl..  I'm a-okay w/ him just starting these things.. I don't want my baby to not be a baby anymore! lol

 5.  I was recommended to try Philosphy's, Purity when I had my facial done.. I ordered some, and it's working great.  My face feels moisturized, and soft, but most importantly clean of makeup at the end of the day..
6.  I'm certain one of the best feelings in the world, is having your little one give a big gummy/two teeth smile up at you while nursing..
7.  Downside to having a router in your master bedroom… Having a router in your master bedroom..  😛  Whenever Comcast comes to check the download speeds they always have to come in our master..  Super funny though, to see how clearly apparent their awkward feelings are! <giggles>
8.  I love that Conair now has a little case for their bobby pins.. Perfect for this OCD organization girl!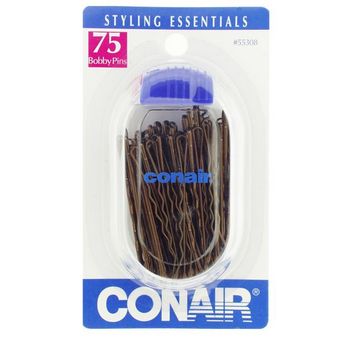 9.  I think next week I'll be working on a "way I organize" type post… Any interest in that?   Let me know!
10.  I'm late on Ten on Tuesday… Should probably switch to being called, "May Happen Ten on Tuesday" if the week doesn't start off too crazy 😉